REGISTER ONLINE FOR GROW WITH GOOGLE
The Grow with Google partner program is on a mission to help small businesses grow and succeed online. Make plans to join us in Duncan, Oklahoma Wednesday, November 13th for a Grow With Google workshop.
Workshop Presenter:
Maria Elena Duron, Speaker, Grow with Google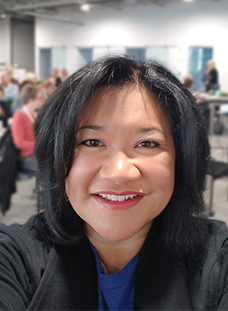 This 2-hour workshop will cover the following topics.
Get Your Business Online
Learn about Google My Business, a free tool for local businesses who want to connect with customers on Google Search and Maps. Get hands-on help creating or updating your business profile or a simple website.
In this session we'll show you how to:
Create or claim your Business Profile on Google
Manage your business info across Google Search and Maps
Use Google My Business to connect with potential customers
Create a free website using the info from your Business Profile
Using Data to Drive Business Growth
Learn best practices and analyze trends about how customers engage with your business online, then turn these insights into well-informed, actionable decisions.
In this session we'll introduce talk about:
Identifying  business goals and how you plan to use your online presence to achieve them
Incorporating data into your marketing plan
Selecting tools to help you find the answers you need
Investment: $10
Refreshments and snacks will be provided.
For more information, please call Marla Herndon at 800.658.2823