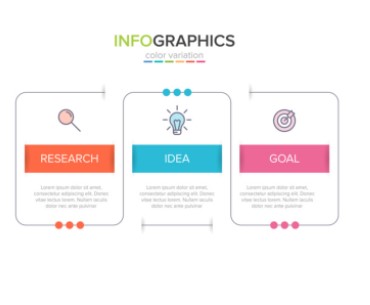 How well you communicate information about your products and services can make or break your potential sales with customers. In today's noisy world of information overload and short attention spans, infographics are a quick and easy way to explain the details about your products and services engagingly.
This webinar, presented by product expert Dinah Ramirez with Easel.ly, will provide you with basic formats and strategies for tackling an infographic's writing and development so that your customers can learn what they need to know and move forward with a purchase.
You'll learn:
What an infographic is and the benefits of using them to explain your products and services
How other companies and businesses use infographics to explain their products and services – from simple to complex
How to write, organize, and streamline content for an infographic
Ways to get your infographic designed
Presented by Dinah Ramirez
Dinah Ramirez is a customer success trainer, webinar producer, and product expert at Easel.ly. She provides learning experiences to Easel.ly's user community along with helping businesses and professionals communicate visually with their customer, clients, and audiences.
Dinah holds a Bachelor of Arts Degree from the University of Michigan in Sociology and Applied Statistics along with an MBA from Wayne State University.
Sponsored by:easelly