Will your employees or clients be affected by this change? And if yes, do you know what you need to do to prepare and how to comply? The Department of Labor (DOL) published final rules that will increase the minimum salary required to be exempt from overtime. Employers have until January 1, 2020 to comply.
During this session, discussion will include:
Exempt vs. non-exempt status
The DOL's changes to exemption criteria
New minimum salary requirements effective January 1, 2020
How the final rules impact policies and practices related to after-hours work, overtime and time tracking
Guest Speaker: Madalene A.B. Witterholt, Attorney, Crowe & Dunlevy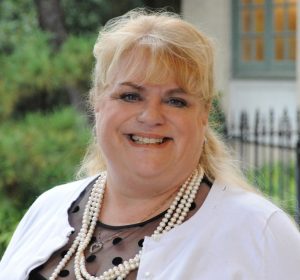 With more than 30 years of experience, Madalene Witterholt assists clients in the full spectrum of employment law issues. Starting with employee hiring and I-9 compliance, employer policy development and day-to-day advice she provides employee training as well as the defense of administrative charges. Madalene's regional practice has given her experience in the full gamut of employment litigation.  View Full Bio Here
Please Register Online by December 9th as we will be serving lunch.
NOTICE  – Choctaw Tribal Members who own a business in or reside in the 10½ Choctaw Counties may be eligible for a Choctaw Small Business Development Scholarship to pay for this training workshop. To qualify for the Choctaw Business Training Scholarship, please contact Gina Hamilton – ghamilton@choctawnation.com – 580-924-8280 ext. 4213 to provide your date of birth for Choctaw Tribal Membership verification purposes. Upon verification, you will be notified.
You will be redirected to PayPal to pay for registration. Fee is non-refundable. If you cannot attend, your registration may be able to be transferred to another workshop.
Funded in part through a cooperative agreement with the U.S. Small Business Administration. WBC and PRIME programs and services are provided on a nondiscriminatory basis. Reasonable accommodations for persons with disabilities and language assistance services for clients with limited English proficiency will be provided if requested at least two weeks in advance. Contact Lori Smith, WBC Assistant at PO Box 1335, Durant, OK 74702 or call 800-658-2823.