Little Place Big Impact
By TaRena Reece, CPCDC Marketing & Facilities Manager – July 13, 2020
The inspiration for people who open a business can be fascinating. The places and experiences which inspire and motivate people are each unique and beautiful. Some of us are happy just to be an employee, while others will carve out their own place in the world. Their determination to stand out and make a difference in their industry is amazing. Earlier this year we caught up with Jamie Odell, owner of J & Co. Hair Studio, to find out her "Why" for going into business.
Many people go into business because they want to be their own boss, or have the freedom to make their own schedule. Some want to make a difference in their industry, and some because they have always dreamed of one day owning their own business. Jamie, however, told a different story. Her story began with the love of old buildings, especially this old building, on a tiny corner in the middle of Shawnee, Oklahoma.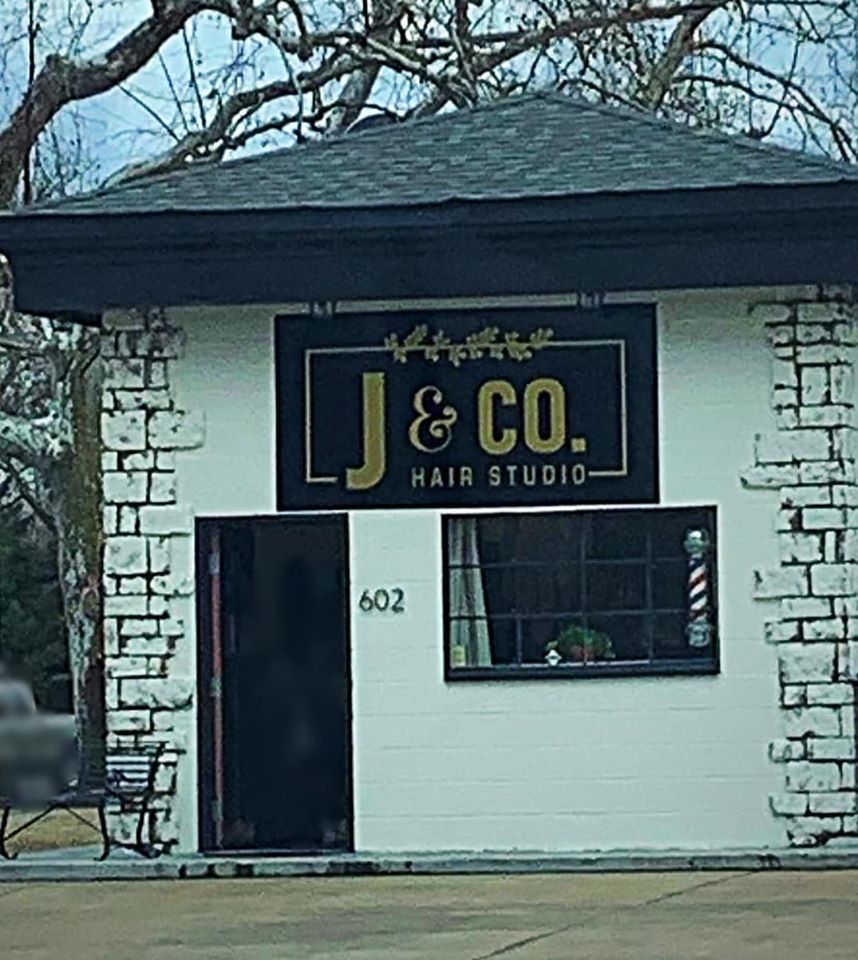 "I wanted change but I didn't know what that change was at the time," Jamie tells us. As a woman of faith, she prayed about it, "… and the more I did, the more my love grew for this little building." One thing led to another and before long the chance came for Jamie to purchase this special, old building. The prior occupant had been a barber there for many, many years and it was important to the seller's family that some piece of that history was honored. This was right up Jamie's alley as she blended her two passions – her love of old buildings and her talent for bringing the beauty out in people through her services as a hairstylist.
A 17-year veteran in the industry, Jamie knew how much work it takes to establish a loyal clientele and build a thriving business. She was ready. "There's something to be said about blazing your own trail and sometimes it's for yourself, sometimes it's for others." J & Co Hair Studio is all about community. When you enter the studio, the atmosphere engulfs you with a sense of comfortableness. Every facet of the quaint little shop speaks to the thoughtful planning put into creating a welcoming environment. Had owning this business always been Jamie's dream, we wanted to know. Smiling, Jamie replies, "… not until about three years ago, but honestly, I think it's more to do with the community. I think that I am here to just add to the community, to stand out among others, to be here for them, to welcome them, to love on them."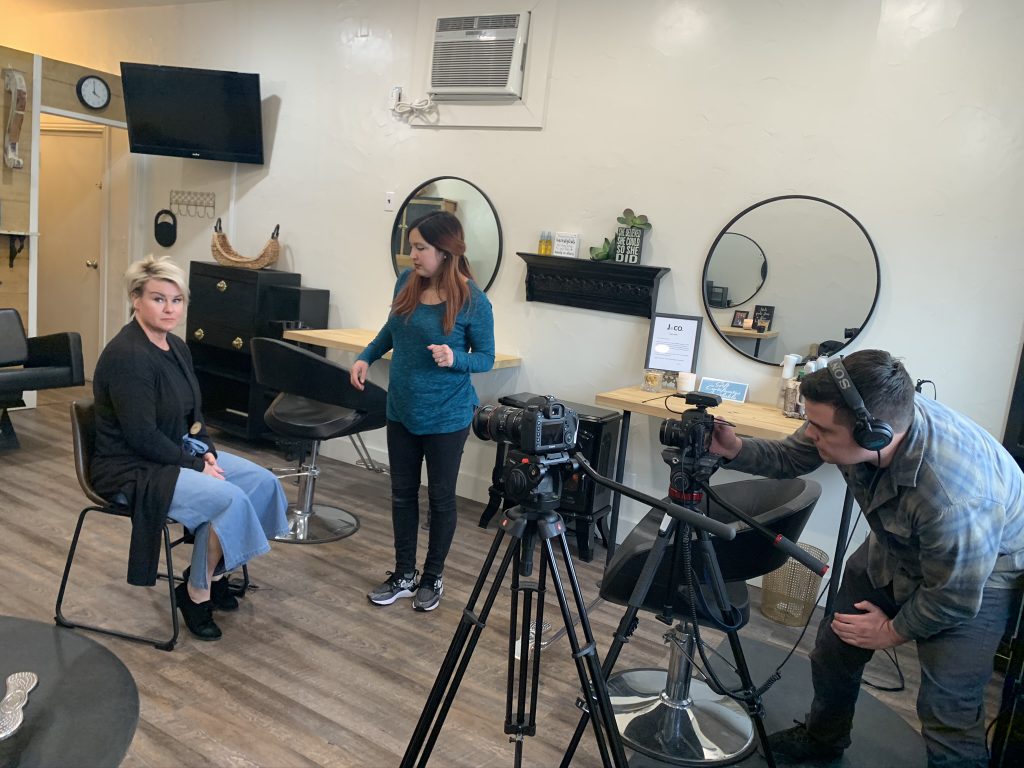 She speaks of family and members of the community who float in and out of the studio. "We tell people even if you don't have an appointment, come in and get a cup of coffee, hang out with us. That's what I want it to be about. I want people to know they can just come in here and we're going to love on them and we're gonna lift them up."
Business is thriving, the parking lot is often full and with multiple walk-ins every day J & Co Hair Studio is well on the way to making its mark on the community. Jamie and her team seem to have cornered the market for a welcoming and nurturing environment. As we continue to talk shop, we share a laugh with Jamie and J & Co stylist Suzi Logsdon, as they recount captivating stories of the homeless who venture in off the streets and are treated to haircuts by Jamie's team. These ladies sparkle as they talk about the business, people, and the community they get to work with and for every single day.
The Citizen Potawatomi Community Development Corporation (CPCDC) was recommended to Jamie after 3 other banks turned her down for a business loan. "I feel truly blessed to have found them." Jamie says, "… the minute I walked in the door, they took me in. It wasn't the word 'No.' It was – come on, let's see what we can do." The application at first glance seemed daunting, but Commercial Loan Officer Felecia Freeman broke it down for Jamie as they talked of her dreams for the business. Page by page the dream took shape until it became a goal and at last a reality. Jamie knew her dream would be a financial stretch, but the CPCDC team was there checking in, coaching, offering resources, and walking beside her all the way. As she spoke of her experience Jamie said, "They walked me through this and made it happen. They were proud to make it happen. Felicia has kept in touch and she doesn't ever call me that she doesn't say 'I'm proud of you.' That means a lot to me."
If you are in the area, we encourage you to stop in and visit Jamie and her team and grab that cup of coffee and a new 'do' too. We have seen the rave reviews and we know you will be pleased as well with the service you receive.
J & Co. Hair Studio 602 N. Broadway Shawnee, OK 74801 (405)740-6045
As we wrapped up the interview Jamie had a final word for those of you wondering if YOU could do it or if opening your own business is a smart move. "I want you to know that your dreams – you can do it. You have just got to have determination and the right doors will open. And if they don't, then you take another path and you try another door and another door. But if you want to make a difference, it doesn't have to be huge. This is a little bitty place, we're a very small, little place that can make a big impact. My door to J & Co. was Citizen Potawatomi Community Development Corporation."
We are so very proud of you, Jamie Odell. Watching small businesses like J & Co. Hair Studio succeed makes us proud to serve Indian Country. We exist for people like you, to help your dreams come true.
The Citizen Potawatomi Community Development Corporation finances tribal enterprises and Native American owned businesses like J & Co Hair Studio across Oklahoma and the U.S. To find out more about how we can help your Native-owned business call us today (405) 878-4697 or visit us at www.cpcdc.org At Citizen Potawatomi Community Development Corporation, we are planting seeds for a brighter future.